Minecraft Build Challenge at Cohen Children's
National Video Game Day was celebrated by the Cohen Children's Medical Center patients with partners from Extra Life NYC and Long Island, Children's Miracle Network and Microsoft Stores on Long Island.
The pediatric patients celebrated with a modern "Minecraft Build Challenge;" patients worked together to enter a wild new world of #Minecraft, coding to explore and build in their Minecraft world. Whether the patients were confined to their room, or strong enough to play in the various play rooms, the team of volunteers were ready with chock-full of ways for patients to gather necessary resources and together go on adventures with what they built. For the children who work hard to overcome health obstacles, the Minecraft Build Challenge wasn't really about building – it was about healing, creativity, connecting to other patients and an "Extra Life".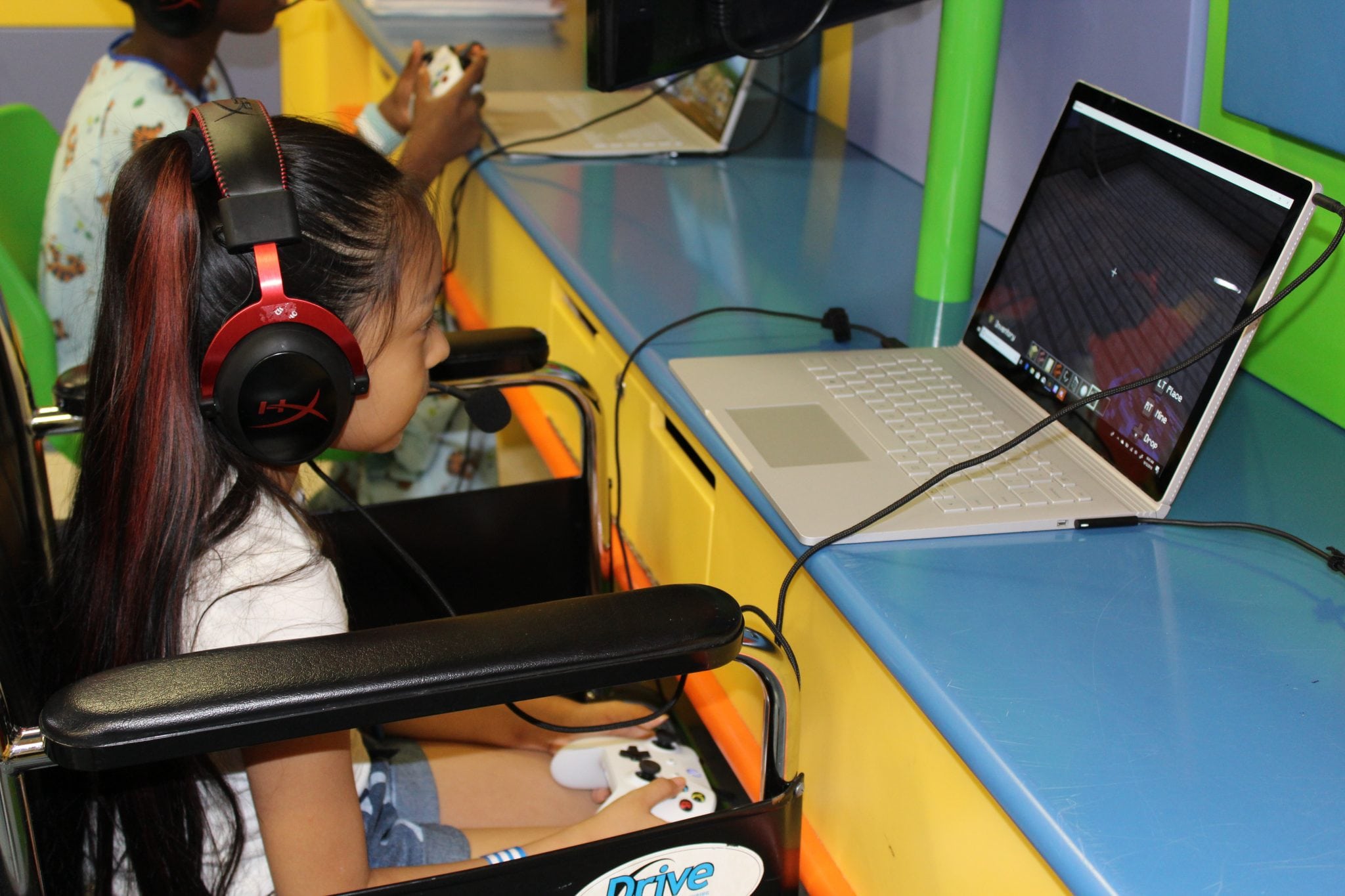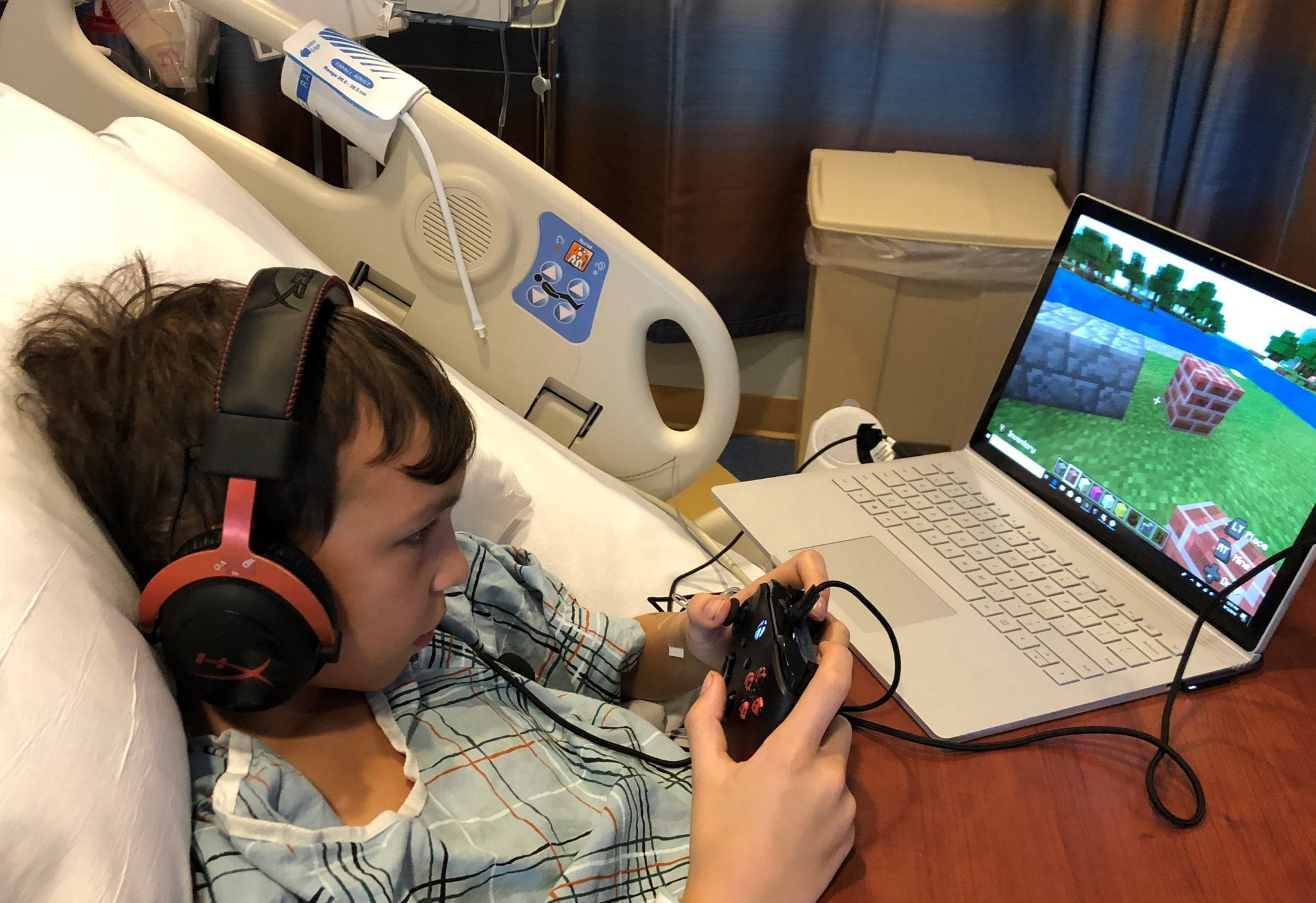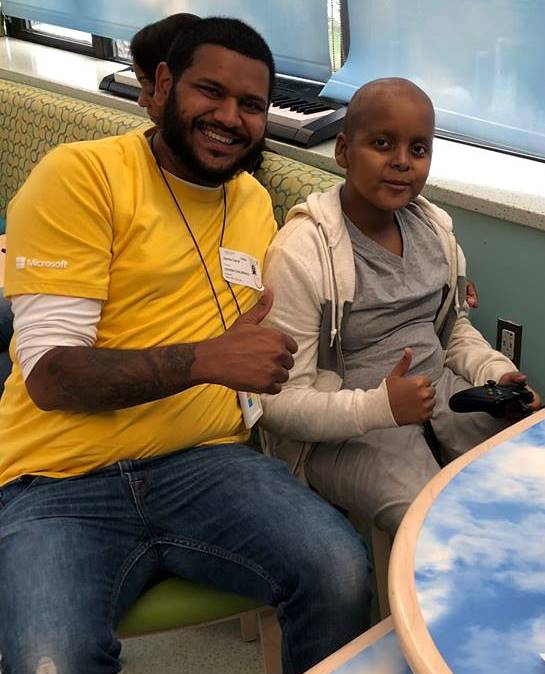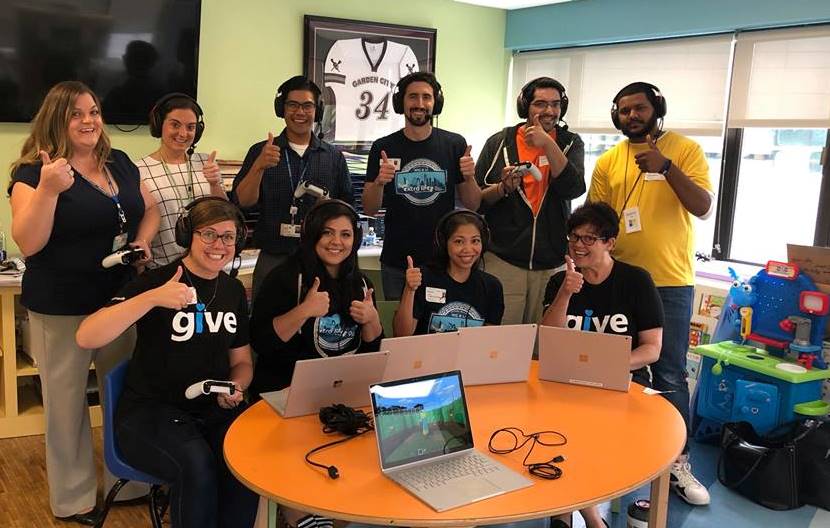 s,